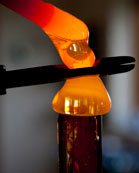 Stovbyvej 19 B, Væggerløse
+45 2163 7877
Creative workshop, shop and exhibition. Workshop: see www.stovbyglas.dk

Slotsbryggen 3, Nykøbing Falster
+45 2518 1923
www.facebook.com/GalleriSlotsbryggen/
The city's friendliest gallery, where there are always at least 100 different works.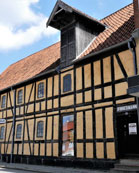 Slotsgade 30, Nykøbing F
+45 2665 0203
www.gallerifinnermann.dk
Inspiring, historic and royal frames are a gem of a gallery of modern, abstract art.
The information is not updated. Contact the owner for more information about opening hours.