Ryttervej 4, Svendborg
+45 6217 2140
www.tranberg.nu
Tranberg is a modern professional accounting and consulting firm.
Call for further information


Ellehaven 4A, Rudkøbing
+45 6250 1072
www.simonrisbjerg.dk
Power and Cooling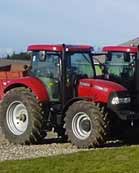 Kædebyvej 1, Humble
+45 6257 1255
www.kaedeby.dk
Repair of machinery for agriculture and plumbing installations.
The information is not updated. Contact the owner for more information about opening hours.